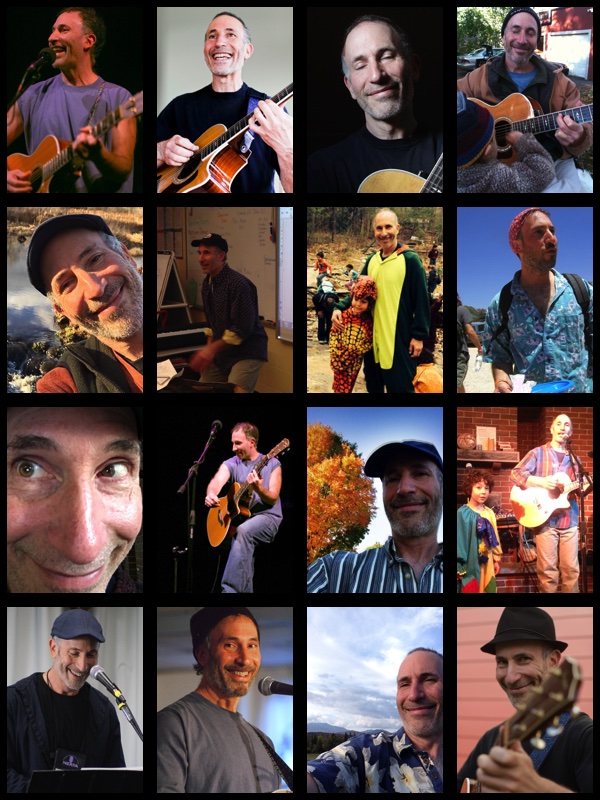 Before starting Playful Engineers in 2015, Jay had been busy performing for kids and families throughout the Northeast for over 25 years.
A musical activist in ecology, nutrition, peace, and justice, Jay is a Parents' Choice award winning songwriter, and an engaging performing artist.
His musical concerts are refreshingly positive, often funny, and always fun.
Booking now for your school, library, or community group. (You can also book Jay's concerts for adults!)
Current Concerts Include:
CHILDREN/FAMILY CONCERT – MIXED THEMES
Jay builds musical connections with songs, stories, and laughter, mixing materials from his more topically-themed concerts (see below). Each concert is unique, tailored to the age-group, and relevant to the times.
THE DAY THE LIBRARY WENT WILD
Also known as "Wild Songs & Natural Stories" – interactive songs and stories about animals, wilderness, and our own human connection with nature.
EAT LIKE A RAINBOW
Songs promote fruits, veggies, farms, gardens, exercise, activity, and other healthy choices. Based on Jay's Parents' Choice Award-Winning CD.
HOME SWEET HOME

Originally written for New Jersey Clean Communities,

Jay's fun, often humorous, interactive songs on reducing, reusing, repurposing, recycling, and renewing, plus composting, anti-littering, and groundwater awareness.

(May be eligible for grants in New Jersey)
HOLIDAY CONCERT
This seasonal non-religious, participatory concert features a combination of songs and stories, with themes of kindness, generosity, sharing, peace, and living simply. Features the interactive story-song, "The 12 Days of Recess!"
HALLOWEEN CONCERT
Everyone feels scared sometimes. Scary things become less scary when we share them, especially with humor and compassion!